Fenestration Consulting Services™
Experience drives fast results
We are well known in the world of fenestration – no problem is too difficult for us to tackle. Your objectives will be met quickly. We treat all clients and colleagues with honesty and integrity.
We are qualified and ready to assist with your demanding issues concerning Commercial and Residential Windows, Doors and Skylights.
Experts in fenestration risk mitigation (product and process), optimization and technical evaluation.
Known subject matter experts in Glass, IG / VIG, Window Door and Skylight product design, performance, codes & regulations, testing, certification, fabrication and field installation guidance.
David J. Cooper, PMP
734-819-3690
dave@djcooperconsulting.com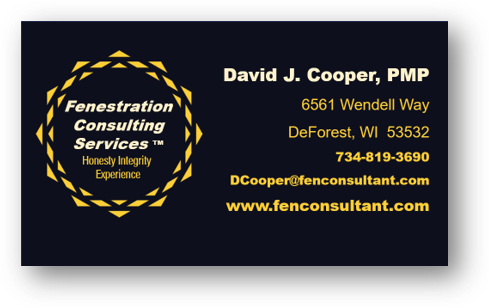 Steve Strawn
503-930-6919
steve@strawnllc.com